A Giugno "For No Good Reason" arriverà a Bologna
Dopo l'anteprima Londinese di qualche mese fa, il documentario
For No Good Reason
arriva anche in Italia.
Il film, che racconta l'arte di
Ralph Steadman
(disegnatore e fumettista americano noto soprattutto per aver realizzato i disegni del libro
Paura e Disgusto a Las Vegas
) e che ha come 'ospite speciale' l'attore
Johnny Depp
, verrà presentato al
Biografilm Festival
che si terrà a Bologna dal 7 al 17 Giugno 2013. La data esatta della proiezione purtroppo rimane ancora un mistero.
Nb
: La scritta 7-17 indica i giorni di Giugno durante i quali si svolgerà l'evento.
Nuove foto di Johnny sul set di Transcendence
Le riprese di Transcendence continuano e nella nostra gallery potete trovare alcuni scatti di Johnny Depp durante una pausa sul set. Ricordiamo che il film uscirà nelle sale nel 2014.
Online il documentario "My Friend Johnny"
Presetanto alle "Giornate degli Autori" alla Mostra del Cinema di Venezia nel 2012, il cortometraggio My Friend Johnny è finalmente online.
Diretto da Alessandra Cardone, il documentario racconta dell'esperienza di Cristiano che nel 2010 ebbe Johnny Depp ospite per parecchi giorni alla "Rosa Rossa", uno dei più noti ristoranti di Venezia, durante le riprese del film The Tourist.
All'interno del video tante immagini esclusive e racconti inediti che ripercorrono la permanenza di Johnny in Italia.
Durante la prima al festival veneziano, IFOD ha avuto la fortuna di poter assistere alla proiezione del corto insieme a tutti i protagonisti di questa magica esperienza, qui il nostro video della presentazione.
Grazie ad our friend Cristiano
Johnny Depp firma autografi a Los Angeles
Dopo una lunga giornata di riprese per il film Transcendence, ieri sera Johnny Depp si è concesso ai fan per qualche autografo fuori dal set.
Ecco qui le immagini ed un video di quel magico momento.
Le parole di Johnny Depp per Ray Harryhausen
Ray Harryhausen, produttore cinematografico e ideatore di effetti speciali, è scomparso Martedì 7 Maggio all'età di 92 anni nella sua casa di Londra.
Tra le molte star che hanno voluto omaggiarlo c'è anche Johnny Depp che ricorda lo straordinario maestro con queste parole:
Non c'è nulla che io possa dire di Ray Harryhausen che non sia già stato detto nel corso della sua brillante esistenza. Sarà sempre amato, e a ragione, per la sua genialità unica. E' stato un onore aver condiviso del tempo con lui. Ora il mio pensiero va ai suoi cari.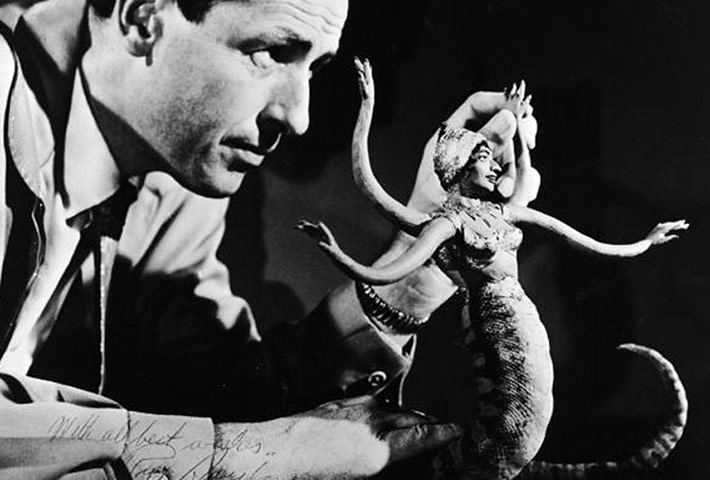 Nuovo poster per The Lone Ranger
Ecco qui un nuovissimo poster promozionale di The Lone Ranger con in copertina Helena Bonham Carter, Armie Hammer e Johnny Depp.
Il film uscirà in Italia il 3 Luglio.
Un nuovo trailer per The Lone Ranger!
Un nuovo trailer di The Lone Ranger intitolato "Back for Justice" è da poco online sul web!
Diamogli un'occhiata: